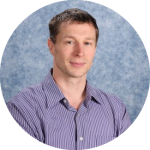 SCOTT BUCKING
(project supervisor)
Scott is an Assistant Professor in Building Information Modelling in the Department of Civil and Environmental Engineering and the Azrieli School of Architecture and Urbanism at Carleton University​. His research pertains to energy modelling and sustainable building practices, with an emphasis on the integrated and sustainable community design.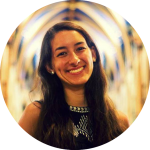 BRIGITTE MARTINS
(architecture & media)
Brigitte is a recent graduate of the Azrieli School of Architecture with a Bachelor of Architectural Studies (Design). She has worked with Scott on a number of projects during her time at Carleton, most notably the Northern Nomad from its conception in 2016 to the present. As lead designer, she was responsible for conceptualizing and finalizing the home's design. Additionally, she helped coordinate construction, participated in ongoing community outreach and media, and prepared graphics and renders for the promotion of the Nomad.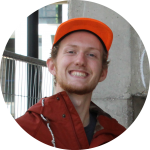 CONNOR RUPRECHT
(exterior finishing)
Connor is going into his third year of Sustainable and Renewable Energy Engineering at Carleton University. He is interested in political science, nature's laws, and green technology! His research focused on natural wood preservation for the exterior panels of the Northern Nomad. He is very grateful to have worked with an amazing team on this incredible project!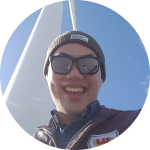 ERIC HO
(mechanical systems & smart home features)
Eric is going into fourth year of the Sustainable Renewable Energy Engineering at Carleton. He is a passionate and ambitious green energy enthusiast, who is always looking for innovative ways to better the quality of people's lives and the environment. This is Eric's second year of working on the Nomad and he looks forward to seeing what he can offer the the project this summer.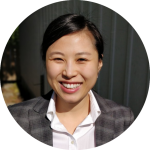 JIN KYUNG KIM
(product/UX designer)
Jin exercises in user-experience (UX) design from objects to spaces. She has obtained a Bachelor of Industrial Design at Carleton University. Her role on the project is to create a "Natural-Flow" and a "Feel-Good" living area through the ambiance, furniture, fixture, and equipment (FF&E). The process begins with understanding the target user's lifestyle and value, which is followed by analyzing the need for designing and building the set.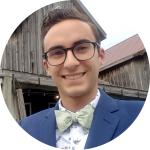 JOEL BECKER
(roof systems)
Joel has a diploma in Construction Engineering Technology, a degree in Architectural Conservation and Sustainability Engineering, and is currently completing his Masters of Applied Science in Civil Engineering. He will be working on the detailing of the roof assembly for the Northern Nomad and executing thermal and energy modelling of the building integrated photo-voltaic and thermal system.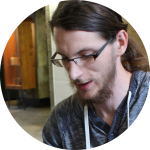 JOSH REINHART
(electrical wiring & installation)
Josh is a third student in Architectural Conservation and Sustainability Engineering with a background as a Red Seal Electrician. He is responsible for the solar, electrical and fire safety systems for the project.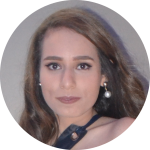 MAIS AL-OBAIDI
(electrical systems)
Maiss is an undergraduate student in Sustainable and Renewable Energy Engineering at Carleton University. During the summer of 2017, she worked on the solar electrical system of the house to help achieve the net-zero energy goal. She helped in finding solutions to technical problems related to the solar system of the house by conducting research, contacting suppliers, and designing electrical schematics.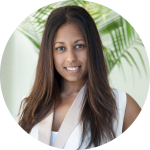 PRISCILLE HENRY
(interior design)
Priscille focuses on designing interior spaces that rejuvenate, refresh, renew and revive. She is a graduate of Algonquin College with a Bachelor of Interior Design (Honours) and aims to specialize in sustainability and wellness. Her role on the Northern Nomad team is to produce strategic design solutions and environmentally conscious decisions to enhance the end-user's health, life safety, and overall well-being.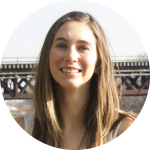 SANDRA LUNN
(budget, envelope, & LCA)
Sandra is an original member of the Northern Nomad Capstone project team where she focused on the building enclosure, passive daylighting and ventilation, and active ventilation systems. During the Summer of 2017 she helped lead the efforts of coordinating the build of the tiny house and obtained sponsorship from companies. She is now a graduate of both Carleton University's Architectural Conservation and Sustainability Engineering program, as well as Fanshawe College's Project Management program.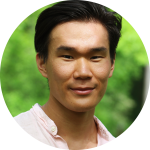 SEUNGYEON HONG
(construction, energy model, and management)
Seungyeon is a M.A.Sc. student and a graduate in civil engineering. Since joining the Northern Nomad team in May 2017, he has contributed to the project from multiple angles - energy modelling, sponsorship procurement, carpentry, and now managing the overall construction and coordinating the team. Seungyeon is looking forward to conducting his Master's research in building energy solutions with the Northern Nomad.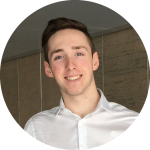 TAYLOR MURRAY LING
(transformable spaces design)
Taylor is an Architectural Engineering student at Carleton University currently doing a co-op placement at Mattamy Homes as a Land Development Coordinator. He was responsible for the interior transformative architecture until his departure and utilised his previous years of construction experience to help guide the team during the building process. If you see him on the street feel free to say hello!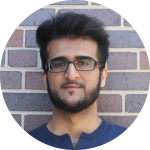 UMAR HAFEEZ
(media & water)
Umar is a 3rd year Sustainable and Renewable Energy Engineering student. He has valuable research experience in the field of water treatment. He is responsible for the smart water-technologies associated with the Northern Nomad and performing research on how to effectively generate clean water off-grid in a sustainable manner. Umar also plays a large role in promoting the Northern Nomad project through the website as well as social media.