When Scott asked me on the phone to design some kind of a supporting structure for the roof cantilever, I immediately thought of heavy timber frames. I have always been enchanted by the majestic feel and ancient look of timber frames, and this was the perfect chance to use it. I started exploring possibilities in SketchUp.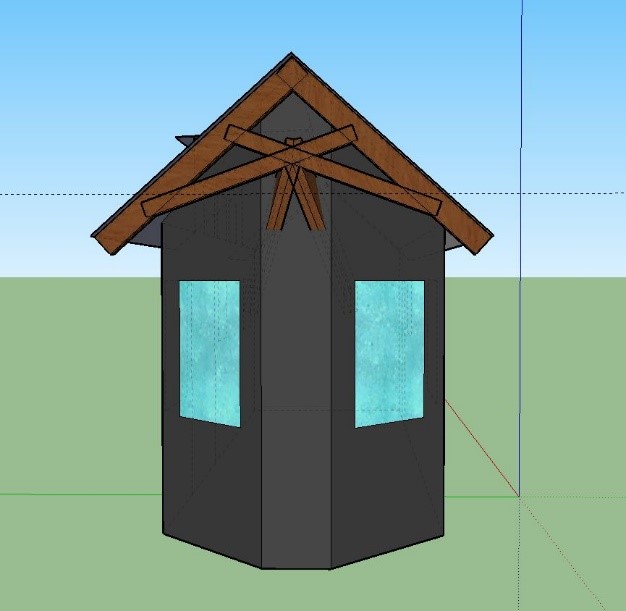 Iteration 1 – Classic scissor truss. Structurally sound but doesn't go well with our tiny house. It makes me think of abandoned barns.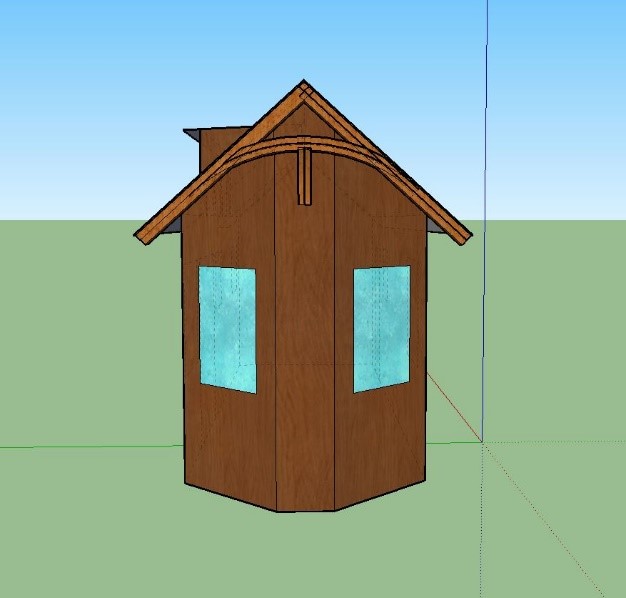 Iteration 2 – I thought an arch would look sophisticated and match the rest of the house. I stacked dimensional lumber on the wide face – but this meant we would need to bend the 2×6's into an arch. Google tells me we need to steam the lumber and reshape them using a big equipment… onto the next design.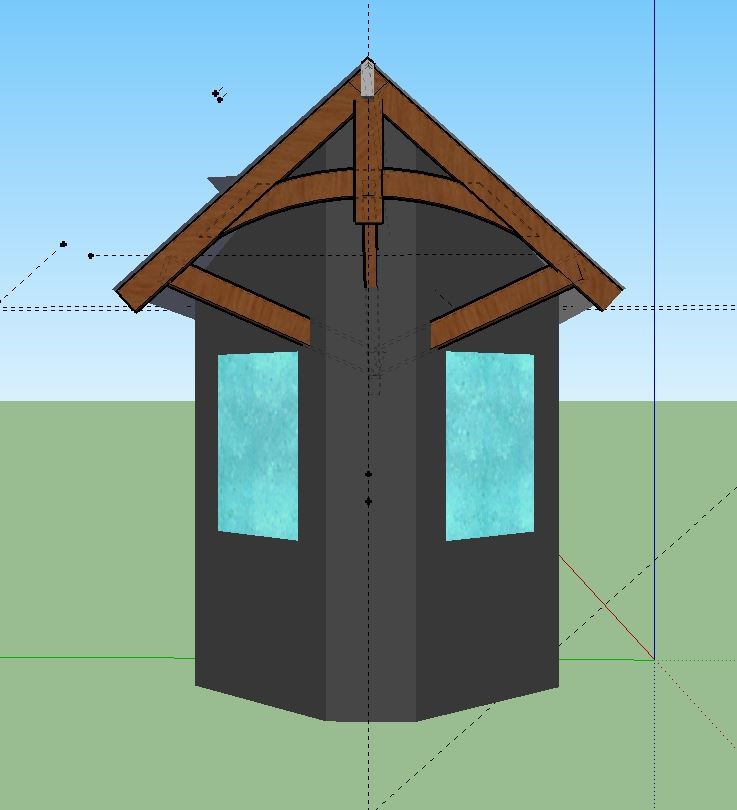 Iteration 3 – I've decided that I will cut out the arch from a big board and got around the problem of bending lumber. Knee braces were added on both sides at strange angles to resist racking motion. Structurally sound, but the house now looks like an angry face. I can't build this and be proud of it…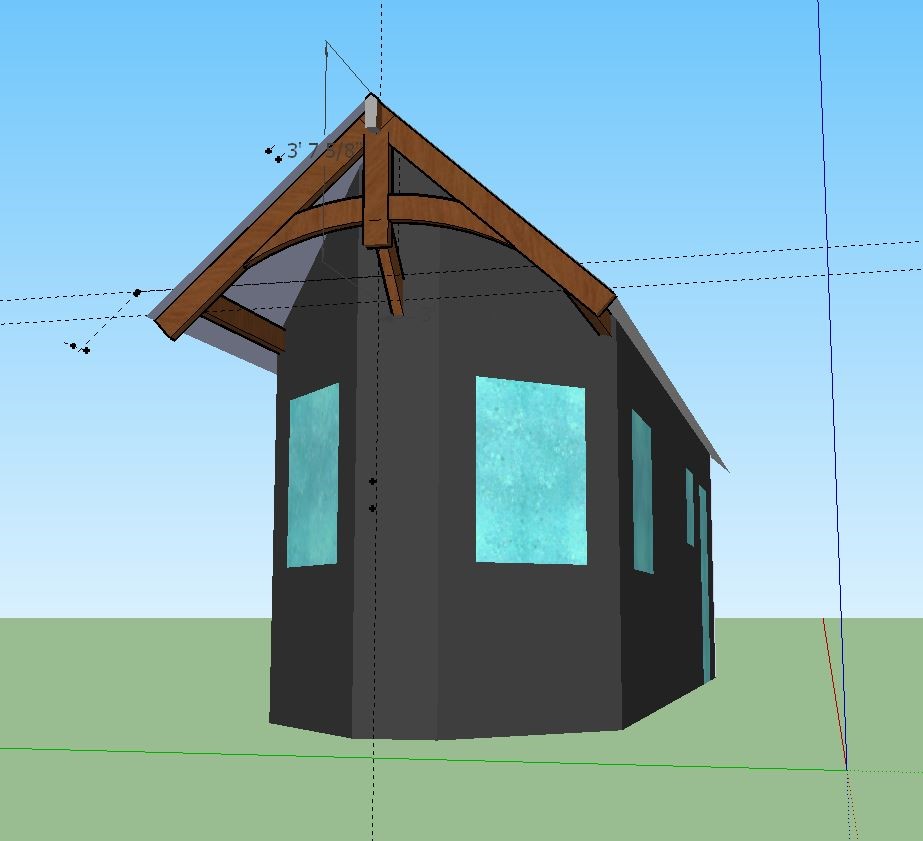 Iteration 4 – I'm finally happy with the design. The middle brace carries most of the gravity load while the beams on either side prevent racking motion. The truss looks like it jumped out of medieval times, which I think gives the house some interesting character.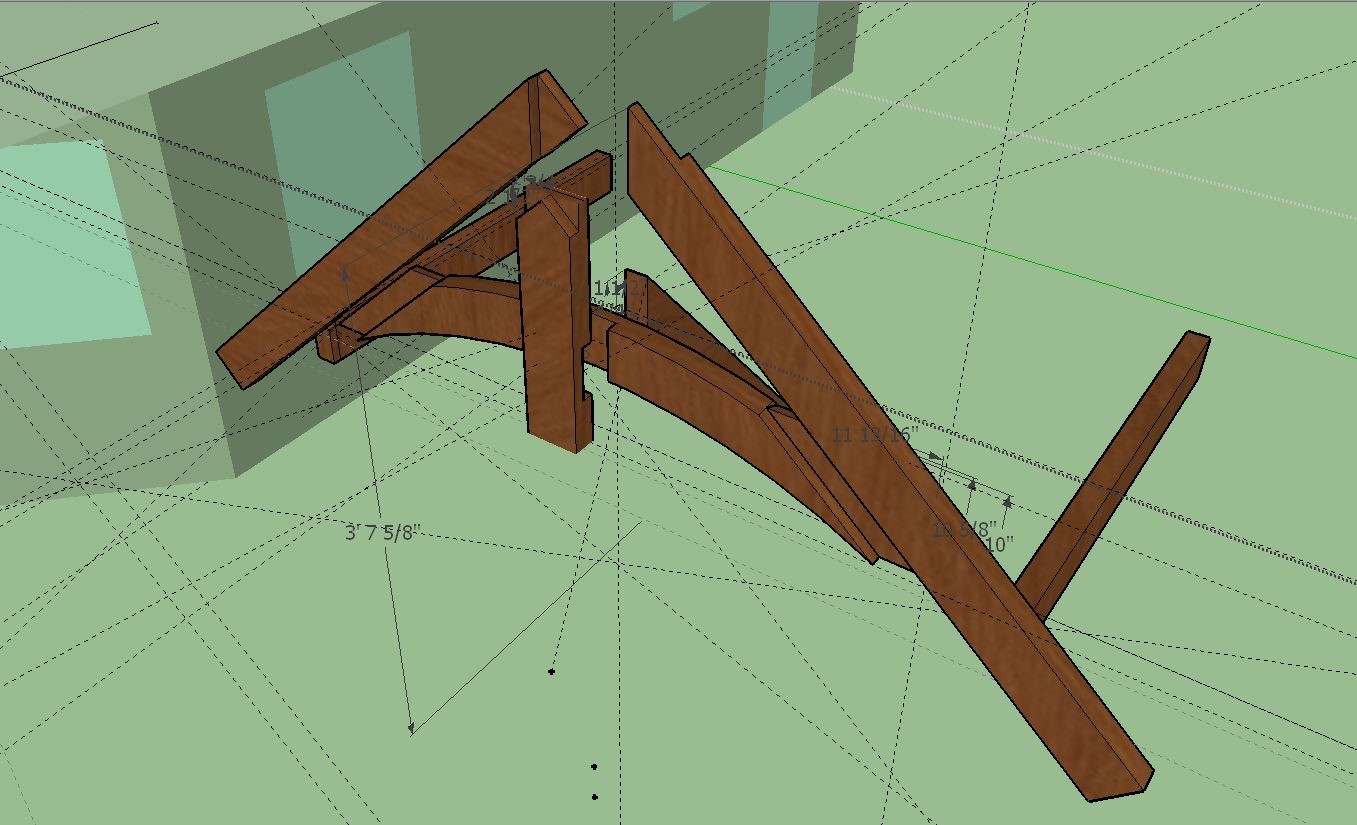 Obsessing with joinery details. These were the first timber joints I designed myself and it was absolutely confusing to keep track of the intricate cuts just in my head. SketchUp can be of huge help for this. The evening spent on detailing the joints on screen turned out to be worth every minute, because I later ended up copying the dimensions right from the model on the site.
A local lumber company WoodSource generously agreed to sponsor lumber for the truss (their facilities are impressive!), and soon we had the lumber on site. Academic projects are great for engaging with the industry – it's a win-win.
Holding a chisel and a hammer, I couldn't help but think of the Summer of 2015, when I lived and worked with artisan timber framers in Gyeongju, South Korea. I spent the whole summer building a house the traditional way and really fell in love with heavy timber structures.
Beautiful timber-framed houses called "Hanok". All structures below roof rafters are assembled without metal fasteners
Back to the current summer – after some hard work we finally have the timber truss built and installed. Thank Lord that every piece did fit together the way they should have. Otherwise it would have meant some construction delay and some secret tears –we didn't even have any extra lumber on hand. But she's up and looking good, and a passerby comments that it "livens up the whole house". Building this tiny house has been hard work, but the excitement of seeing the baby grow into something tangible and livable is really special. Every day is new challenges and new solutions and compromises and anticipations. She keeps you on your toes.
-by Seungyeon Hong